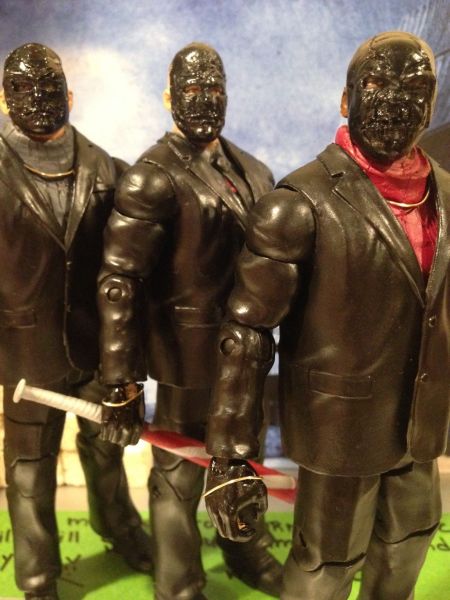 Hey all, here is a group of black mask thugs I did for a customer. The recipe used was that of the original Black Mask thug I did a while ago.

The purchaser now has an amazing set of 4 thugs.

The faces and collars are the hardest things to do on these thugs. I used a hot steel technique. If you mess up with the hot steel, it is really hard to fix the problem. I am getting ready to make a couple of these for ebay.

Hope you like.