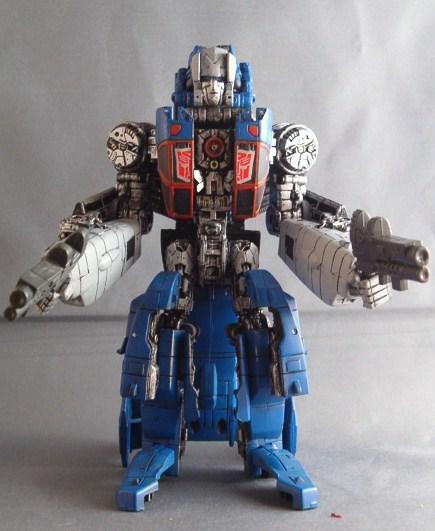 Back from what seemed like extinction I brought back the Headmaster starting with Highbrow!

Highbrow started as a movie incinerator figure. I removed the head and made him a transforming one out of an Armada Sideways Minicon. The face for the head was made of sculpt and a power ranger face. The entire body was primed black then painted with Ultramarine Blue, Chainmail Silver, FOrtress Grey, Blood red, ice blue, Yellow, and Mithril Silver.

I wasn't happy with the blade ahnds so I got a set from an SD Gundam. The hands are interchangable with the blades and can be used to hand a variety of weapons such as guns, and the blades themselves as ninja stars!