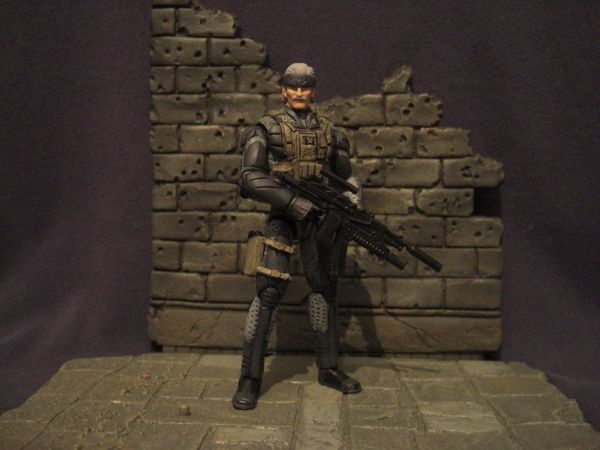 MGS4: Guns Of The Patriots - "Old Snake"

I am a huge MGS fan. I have quite a few customs on deck from across games 1-4. I thought id start at the end with one of my favourites: Old Snake.

I've has this one in progress for quite sometime. its actually weird to see him finished. I couldn't really find anything I wanted to use for the back bit of his bandanna, so hopefully one day ill be able to put that finishing touch on, but for now. this is as finished as he's going to get!