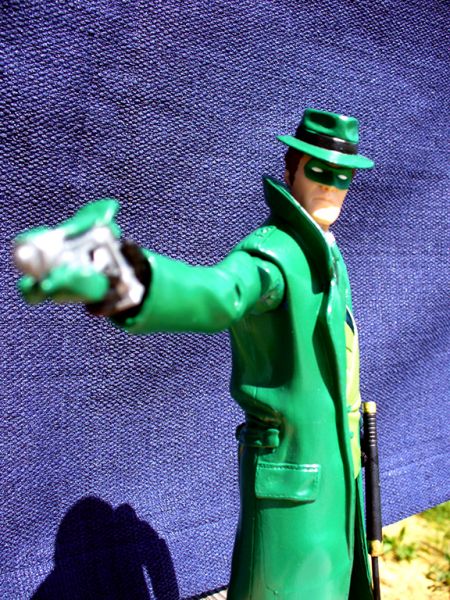 Another Challenge for The Green Hornet, his aide Kato, and their rolling arsenal The Black Beauty!

Who doesn't love the false bad guy/true do gooder The Green Hornet? It was a pretty simple custom. Like everyone else I used a DCUC Question body with a Hal Jordan head. His gas gun (artistic liberties taken) was from a ROML Red Skull, and the Hornet's Sting was made using fodder. I'm really happy with how he turned out. What do you think?

The Green Hornet strikes again!