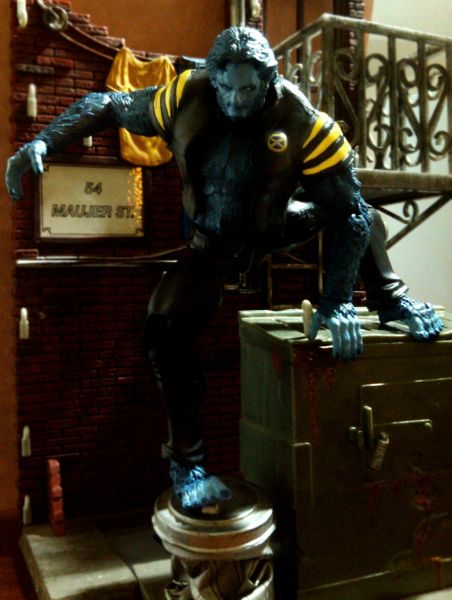 Beast is my favorite character EVER! and i love how Kelsey Gramer played him in X3 and hoult is doing a good job making him more nerdy in first class and DOFP.

Beast has a special meaning to me because we're so similar in many aspects, that's why this is my favorite figure in my collection

But now, about the figure, the resemblance to the actor is amazing but not the color, soIi gave him a little repaint in different blue tones on the fur parts and done, we have a more realistic beast.

hope you like it!

"E"