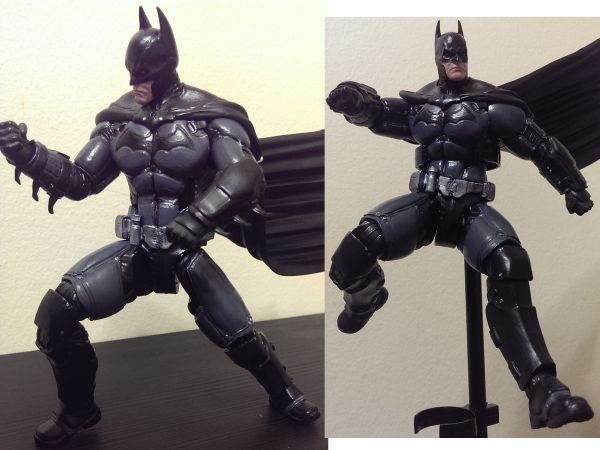 Hello everyone, my first customization. This is a basic repaint of the DC Collectibles Arkham Origins Batman figure. The figure looked extremely dull and did not go well with some of the brighter figures in my collection. The face also looked dirty instead of having a rough stubble look.

I used Testors pint sized projects colors on this. Base coat of black, followed by light grey drybrushing and then a dark grey wash. I also liked how the NECA Batman figure has the armor rivets standing out prominently. So I finished off the paint job with silver color on the armor rivets.

I should also add that I was inspired by how wonderful FitzJedi's custom paint Batman looked. That got me to actually start painting this figure. Thanks!