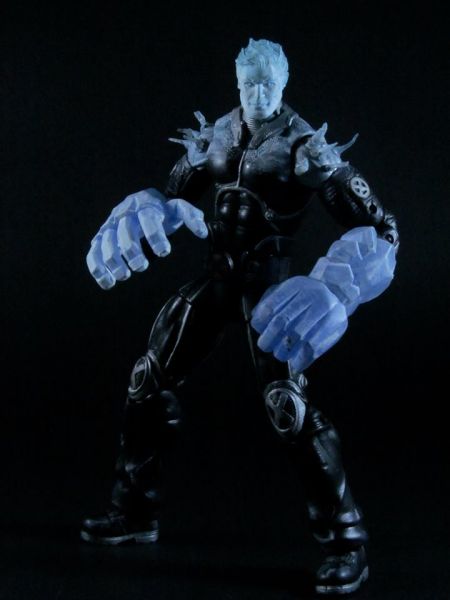 Hey everyone! How 'cool' would it be to see a bad-ass Bobby Drake kicking butt with the X-Force team? This is my take on what that could look like.

Head: Clear cast DCUC Aquaman head cast from the Casting Cave!
Body, upper legs & wrists: Electro
Lower Legs: ROML Drax
Biceps: Xorn
Hands: DCUC Black Lightning
Shoulder 'spike-cicles': Hot glue

Accessories from fodder

I look forward to your feedback. Enjoy!!

**Now on ebay!**

Also, check out the link below for this and more customs on my FB page!