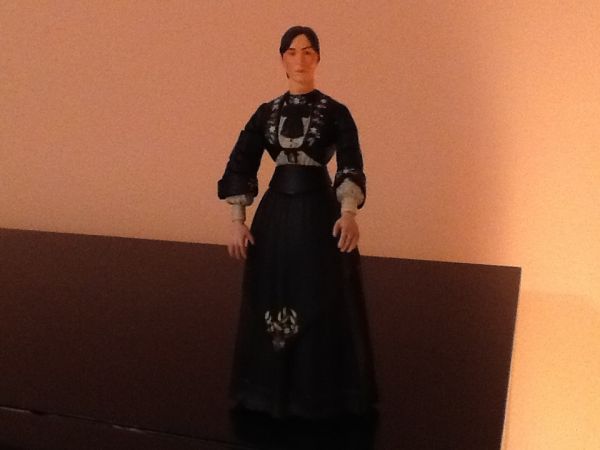 Amish Maid - Heroine of the Humble, Protectress of Purity, Champion of the Mennonites!
With but a word, she has the village males raise barns in a single day!
Her power of humble example keeps the local girls chaste.
And,when lascivious and immodest Outlanders dare to bare their sinful flesh, like ankles, she invokes and unleashes her Powers of SMOTE!

Be thou respectful!! Mess not with her buggy, and buy a quilt!
(Inspired by a trip through Lancaster,Pa.!)
S uper
M ennonite
O ld
Testament
E mission!

Recipe: Simple head swap, Helen Cutter on Gelth Zombie.