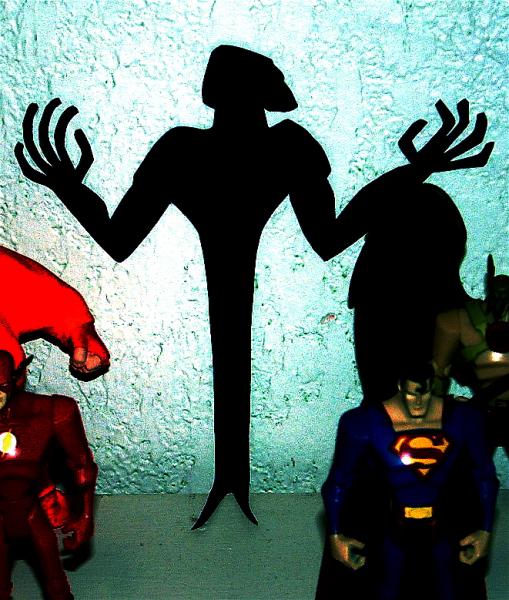 Hey guys!

I just got done watching the newest episode of The Batman last Saturday morning, and I have to say, it was one of the best! It featured Hawkman teaming up with Bats and Robin to fight Black Mask and Shadow Thief. I was pretty much blown away by the effect of the Shadow Theif, and had to have a figure. But, with no base figure in sight, what would I do? I did what anyone would do, and went with the "powered up" version, instead of human.

First, I traced the shape (from memory) onto a manilla folder, and cut it out. Then I took it out to the garage and gave it a few coats of flat black spray paint. That's actually pretty much it! I've enhanced the photo a bit for a "darker" look, but it doesn't alter the look of the fig itself much. This one was simple, but I think it turned out great, and looks equally awesome standing next to my Hawkman!

Tell me what you think!