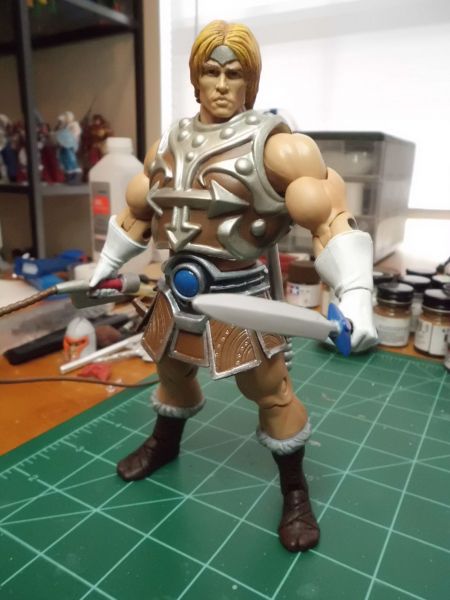 Castlevania meets Masters of the Universe. Sculpted his hair from Fixit Sculpt.


Belmondo
Heroic Vampire Hunter

Belmondo comes from a long line of vampire hunters through the centuries. His clan has been key in keeping at bay the more sinister supernatural forces found on Eternia and beyond. Each successor in his clan inherits a magic whip that peerlessly vanquishes evil. Belmondo took up this burden at a young age and had won many battles against the monsters that lurk in the night. Despite the dark places his destiny takes him, Belmondo is a very warm hearted fellow who loves a good joke. However, he is very wary around bat-like creatures. Whatever the case, Belmondo's name strikes fear into monsters and tyrants because of the rumor that there is literally no magic that can withstand a blow from his whip!