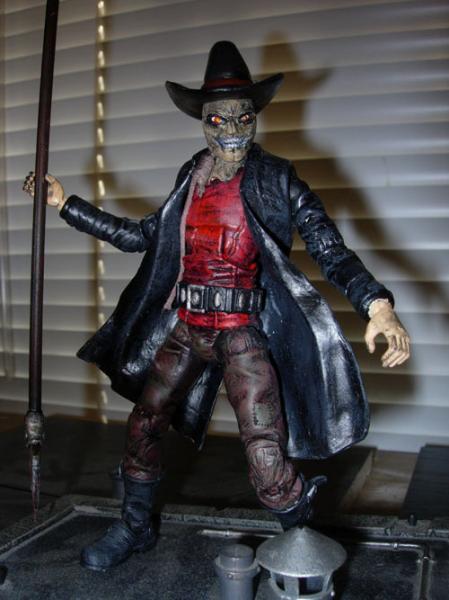 Completed on October 20, 2006

This was released as a pair of figures, sold alongside Clayface.

Scarecrow was originally ML7 Ghost Rider. Stripped down most of his biker details, sculpted his upper body, gave him Elektra hands, and some extra accessories...Also his mask is sculpted by me. Just sculpted over the blank skull, worked perfectly. His hat was sculpted from scratch, as is the metal part of his pitchfork. The coat and arms now that I think about it came from the movie Nightcrawler.