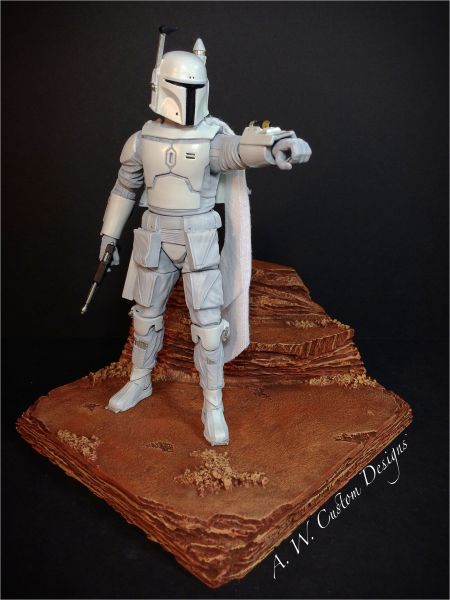 I had already done one of these in the past, but this one was done as a gift to Randy Falk, owner of NECA.
I took a slightly different approach with the paint apps on this one and I feel it paid off tremendously. All of the armor pieces, gauntlets, helmet and jet pack are all gloss white...the clothing is all done in a matte white. I matched every detail to the 12" Sideshow version.
The display base is carved entirely from insulation foam and painted to resemble the terrain of Tatooine.
Thanks and enjoy!!!