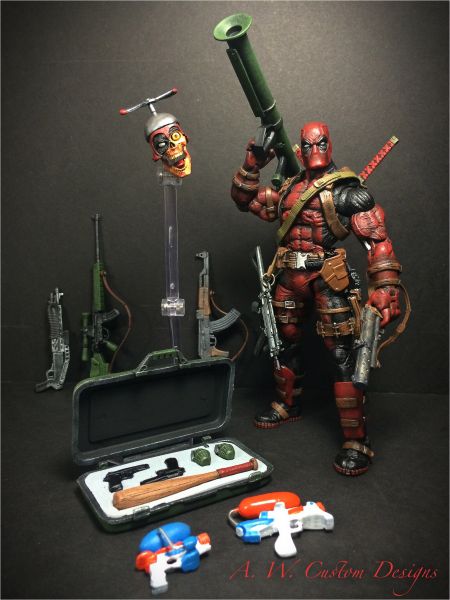 Custom 6" Deadpool inspired by his Marvel NOW look in the comics. His shin guards, lower legs and foot straps and his forearm straps are all sculpted. The chest harness was too small, so that also had to be extended with sculpt as well. The sword sheaths were completely made from scratch.
He is loaded with weapons...swords, rocket launcher, grenade launcher, rifles, pistols, and a briefcase full of goodies.
And no Deadpool is complete until he has his very own custom Super Soakers.
I still thought something was missing, so I made a custom Headpool to display with him. The tongue, eyes, mask details and hat were all sculpted on a DC Alex Ross Deadman...and yes the propeller does spin. LOL!
Enjoy!!