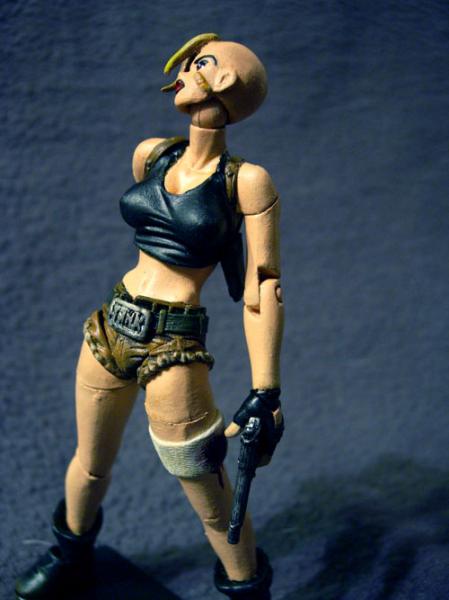 Completed on February 20, 2008.

This custom was too obvious to pass on. Stripped then re-sculpted her boots, sculpted the belt buckle and scalped her 2 heads. One head I kept bald with blond hair and no goggles, the other I gave a weird red pseudo military cap, some dark goggles, purple locks and a smooth and refreshing cigarette. Also sculpted the bandage and bloodied it up some.

The weapons are mostly repaints except for one machine gun which received a new ammo clip, and the knife which was a large knife and a sword bashed together.

there are a lot of photos I took but I had to settle on 4 to upload....I've chosen to focus on the essentials and not the accessories.

She has a grenade launcher, 2 handguns, 1 automatic pistol, 1 knife and 2 machine guns.