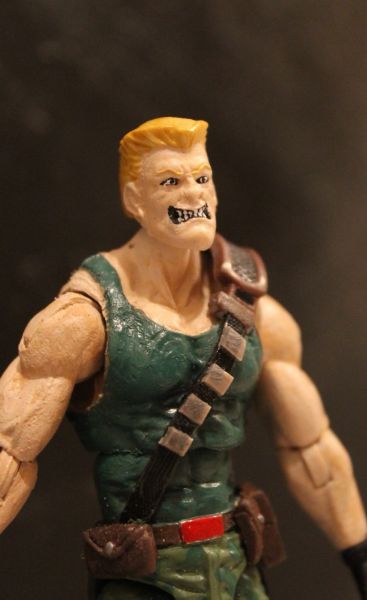 "Ready to go full bore, sir!"
If an artillery expert is needed, Brick Bazooka is that expert. He has a very up-lifted and excited attitude about being in The Commando Elite. He will do anything he can to assist his men with the ammo they need to destroy any gorgonite they capture. Assisting his fellow commandos with extra ammunition is his primary objective.

Had so much fun creating the Chip Hazard figure I decided to make another realistic version of one of the Commando Elite. Brick Bazooka. The hardest part was sculpting his goofy grin he has in the movie. Lol made from gi joe fodder and sculpt. Enjoy!!