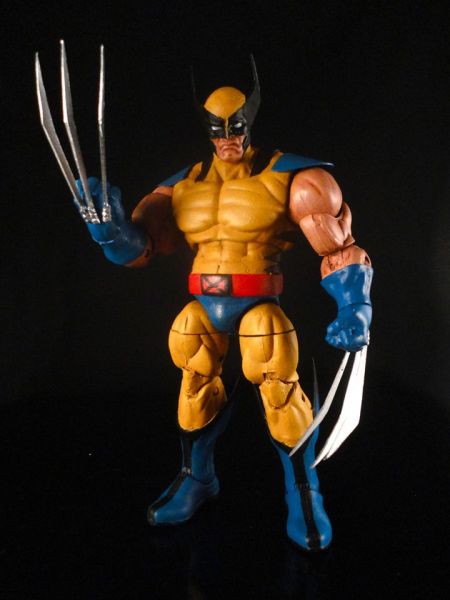 A friend of mine showed me a picture of a similar recipe someone was doing on 4chan, and I liked it so much I thought I'd take a crack at it too.

Head - TBML Punisher
Body - MU Indestructible Hulk
Lower Legs - ROML Sabertooth

I extended the torso about a half inch to make him more proportionate, sculpted on the details (using styrene for the head and boot flares, and the claws), and painted him up. Enjoy guys!