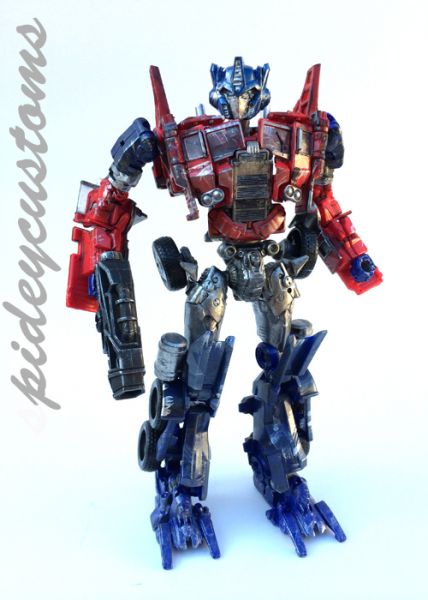 This is a custom G1 inspired battle damage optimus prime, based off of the evasion mode mold fromTrans formers, age of extinction.

Heavy paint apps were applied to match optimus with a G1 style paint scheme! He also has heavy weathering to make it look as though he has gone through many battles.

His head was casted in resin, which was molded from the contructbots optimus prime, from Jin's recipe. His blaster is also from the same figure, and fits perfectly into evasion mode prime's pegholes

For more custom figure work, follow me @spideycustoms on instagram! thanks!