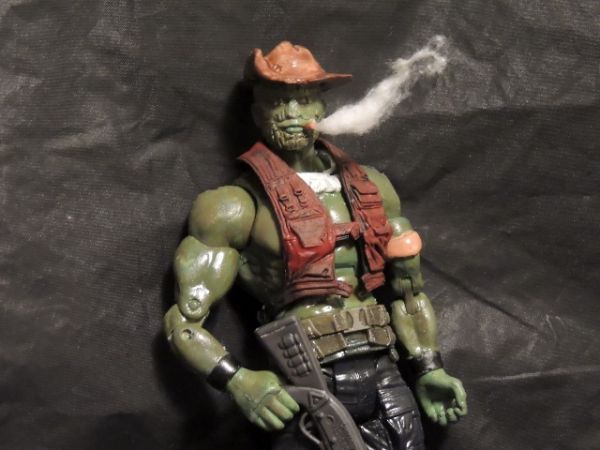 So I tried to re-imagine killer croc in the Nolan universe, as a big game hunter who was bit by some toxic alligators that made his skin green and scaly .I made him a mixture of crocodile Dundee and Kraven the hunter. He's just a average height man with green skin , and has a killing and cannibalistic nature. here's the recipe:
Head: WWE the Miz
Torso: DC Classics Batman
Arms and hands: TNA AJ Styles
Legs: MM Bane
I sculpted the hat ,his scales , and a crocodile tooth necklace. And the vest is from the NECA Dutch figure.