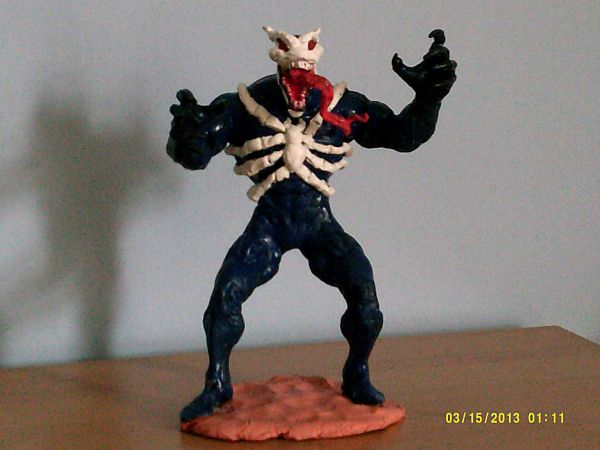 OK - we all know that there's a Spider-man 2099 -but did you know there's also a Venom 2099? I think he appeared in three or four issues in the 90's.

The body is the Scorpion tailed Venom with a MacGargan Venom head - the chunky 'bone' armour and 'visor' have been sculpted.

Unfortunately, you can't really see the texyure in the photos - but the body is actually a lighter blue (more like the cover) with a faint darker blue wash - and looks quite effective.