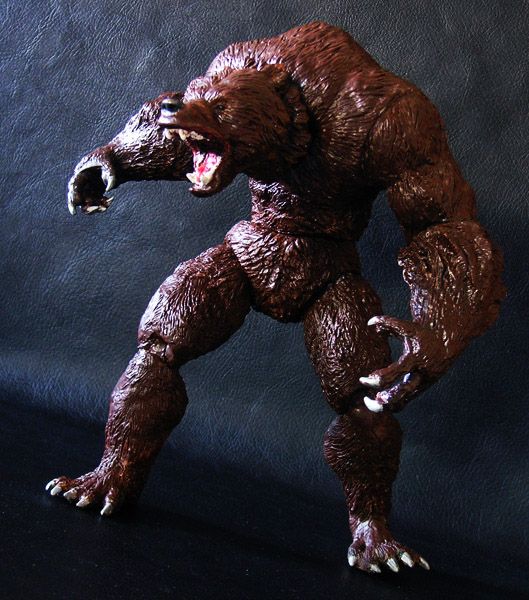 Not sure if it's such a good time to be showing this custom, considering Russia's current state of affairs. But let's put aside politics for the moment and just rundown the breakdown of this custom:
body - McF Tremor
legs - Dark Alliance Lucifer
arms - toy gorilla
head/feet - toy bear resculpted

Used the Tremor for upper body to get that back hunched over and heavily sculpted the entire figure. Dark brown base coat with lighter shades drybrushed. Thanks for checking this out.