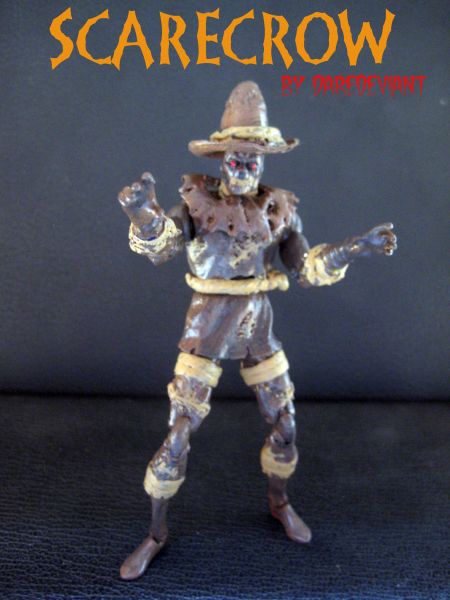 This one didn't come the way I pictured it.
Initially, I planned to use a SHS Green Goblin base but couldn't find one at a decent price.
So I went to my fodder bin and assembled this custom Scarecrow.

Torso : SHS Doom
Arms, legs til met-calf : SHS Cyclops
Lower legs : SHS black Spidey
Head : MU Zemo
Hat : Golden Compass Lee Scoresby

I added sculpts here and there to achieve a look inspired by Kelley Jones (see picture 2).
I think I'm not too far of the mark, with the two tiny red eyes I gave him, he's as creepy as I wanted.