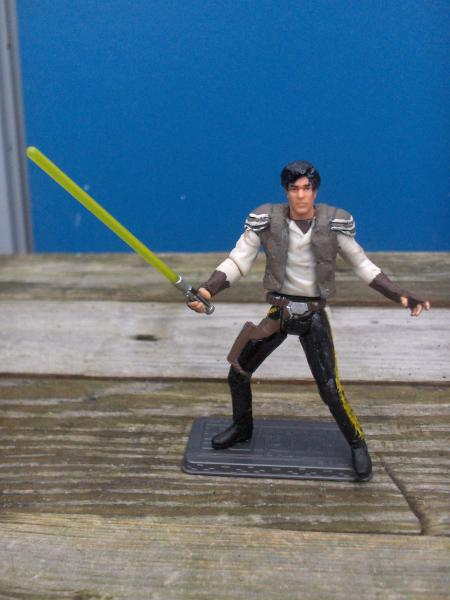 Here it is my atton rand costum figure.

i know the hair isn´t suppose to be completly black but that´s the way i made him because i used a reverence pic
i made from the game where it looks like it is.

i made this one because atton is one of my favorite caracters ever since he said: yeah, i´m also good at running and drinking, your majesty.