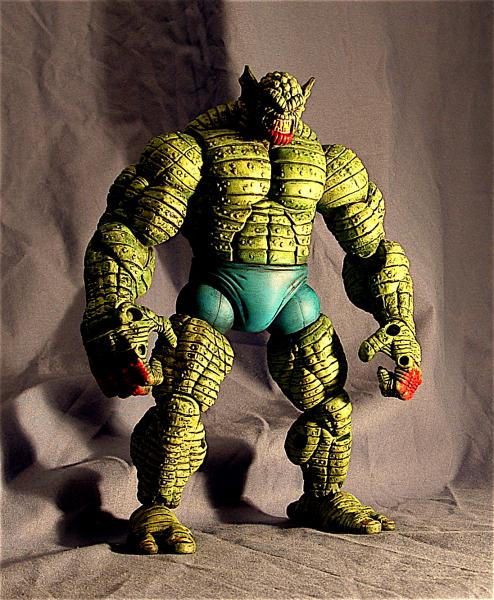 Hey guys!

After seeing fastfreddie's Hulk painting tutorial, I knew I had to try the same method on my Abomination!

First, I gave him a coat of dark green, followed by a coat of neon lime green. Then I gave him a quick wash of canary yellow, and shaded it with pale yellow. The pants were shaded with two shades of blue. Also, I re-painted the eyes, mouth, and nails, and brushed on big globs of blood red on the knuckles and around the mouth.

Abomination now sits on my Bass Guitar amp, and serves as the unofficial mascot for our band.