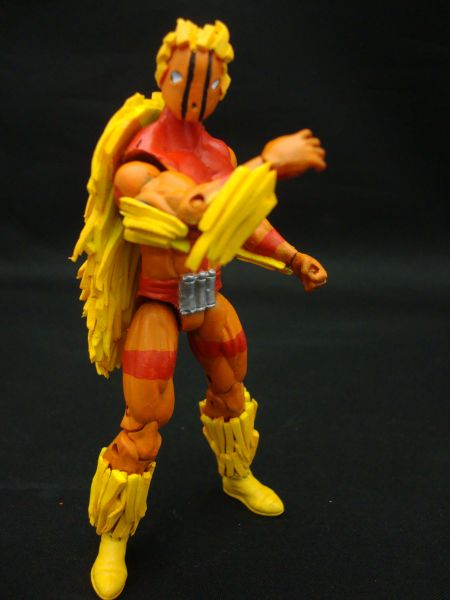 Hello everyone!

Last up for the day is Porcupine done MU scale!
Another really fun one to make, this guy started out as a Gladiator with a modded head and some custom quills. The quills were made using craft foam, I first made a flat cape then i superglued on thin individually cut and placed pieces on the flat cape that i made. The same process was used for the arms and legs but i just placed the cut strips on the limbs without making a template.
One paint job later and he was finished!

Hope you all enjoy!