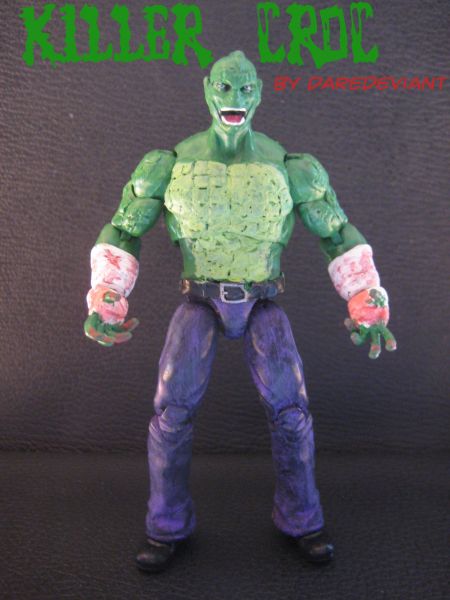 Here is Killer Croc, another addition to my Bat-Rogues Gallery.
My first introduction to the character was with a Doug Moench/Kelley Jones tale, so I went with this look : purple pants and huge muscles yet still humanoid.
Head : Spiderman Movie Lizard with sculpts
Torso, arms : MU Hercules, with sculpted scales and forearms
Hands : Wolverine Origins Sabretooth
Legs : MU Drax
Multiple coats of green on the upper body.
A coat of black paint with a purple wash for the pants.
Dry brush of brown and red on the forearms for the bloody effect.