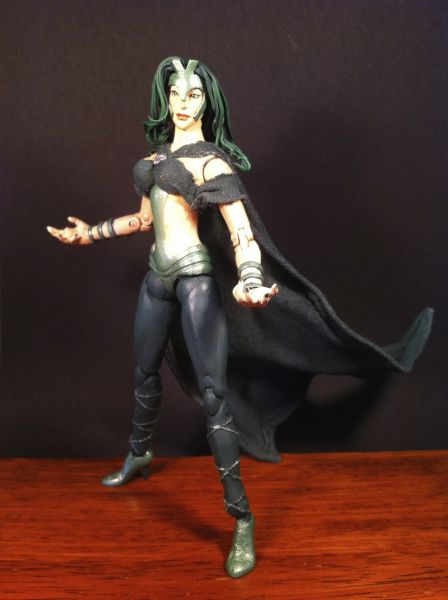 The whole body is reused from the x-23 figure with a lot of re-sculpting.
her hands are sculpted from scratch using pro create as well as her hair (thanks to Phoenixforcecreations for that tip). Head itself is a recast of the LCBH Witchblade.
The cape is made from an old t-shirt, wired for poseability - it serves as figure stand as well.
And yes, she's also going to Australia ;)
Hope you like her.