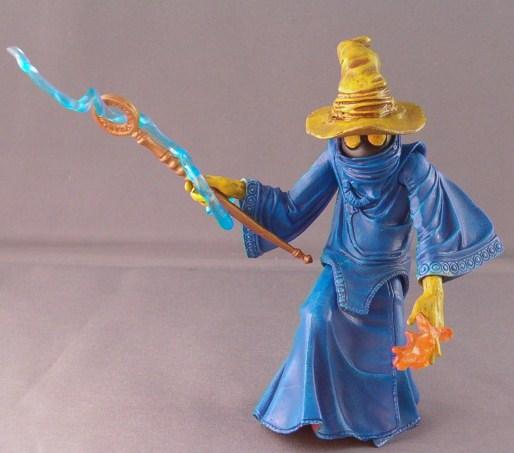 I had this MOTU Orko lying around and said hey why not a black mage. I removed his base his ears and bored out his eyes. I then refillec the eyes to make it look more like the games and scuplted the hat empty sections from where the eyes were. Next I used 3 coats of blue for his bosy. Foundation Meridian, enchanted then lightly brushed ice at key highlighted points and the robe trim. The face was repainted black with silver on the eyes then transparent gold to make me shine!

I just used Orkos wand then made attachment to represent fire magic and lightning magic. I still need to do ice.

BTW the last photo imagine his hands going up and down and the music
"Duh duh duh duuuh dun dun dun dunduh!"