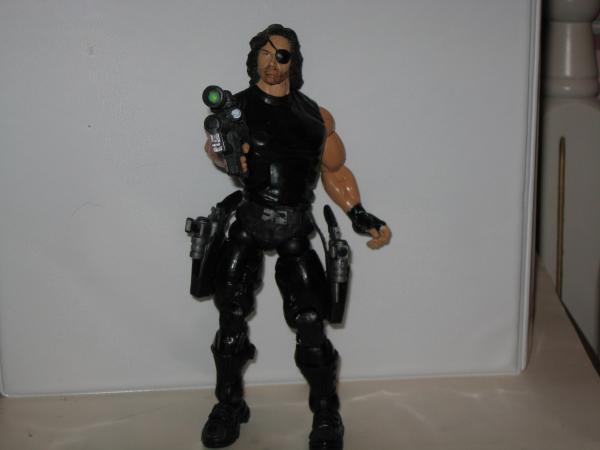 Call me Snake.

Wanted to do this figure for awhile. I had the macfarlane one for awhile but it had no poa.

Recipe:
Sandman upper body
ML Bishop lower body
Movie manaics Snake Pliskin head ,guns, holster.
Dremeled out the head to fit on neck peg full poa.
Dremeled off tattoes on one arm.
Cut off lower body attach Bishop's lower body, Full poa
Dremel a few things off the leg and repainted them
Glued on holster.

Over all I'm pretty happy with it.

Call me Pliskin...