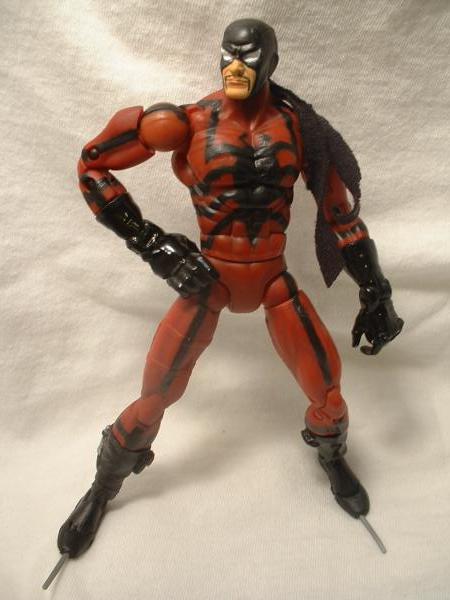 Hey, I'm back again with another custom. This Tarantula is now on its way to its new owner but let me tell you about it.

Used the Urban Legends Daredevil, Longshot's boots, Urban Legends Punisher's gloves, and from fabric for the bandana tie in the back. The toe claws are made from the HML Wolverine claws. I had to dremel out a little groove in the toe of the boot and hot glue it into place so it sat just right. I wanted it to seem more "real life", more like if it was in the Spider man movies so I just left the base that dark red, and hand painted the design. Painted the eyes and stache and that's about it. Took a bit longer than expected but, it happens sometimes.

Hope you all like it.