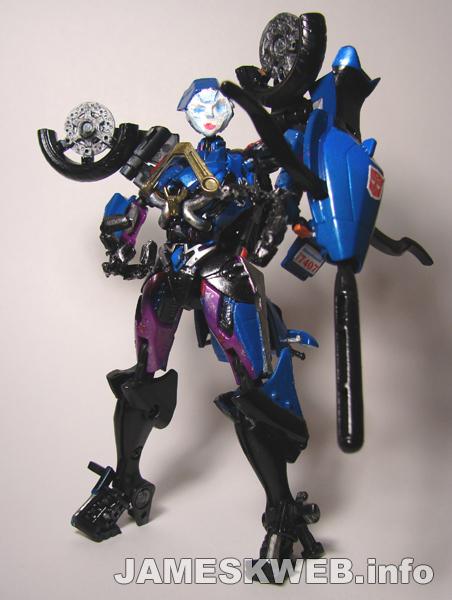 As most people have pointed out Arcee's face for the movie deluxe version is hideous (think Clash of the Titans!), so I went about fixing that.

I used 24-hour air-dry clay to model a new face right over the orig and painted it to look somewhat G1 and to fit my blue metallic theme.

The blue metallic was airbrushed on after I painstakingly masked the windows and other parts I didn't want to have blue.

I cut the forearms and fingers off with a Dremel tool and constructed new hands finger by finger out of pieces of left over plastic from a model kit.

The hand could now be removed and replaced by a chainsaw (apologies to Sam Raimi) or cannon.

The saw accessory was modeled out of the air-dry clay, painted and lettered by hand.