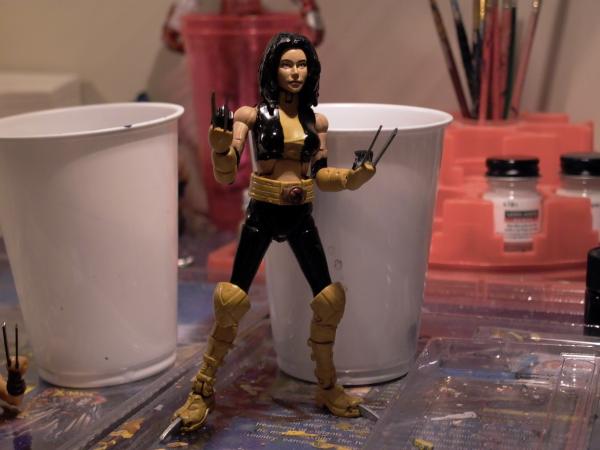 HEAD/BODY/ARMS/UPPER LEGS-Marvel Legends Ms.Marvel
HAIR-Sculpted
LOWER LEGS-Marvel Legends X-23

I did this one a while aog and was planning on doing the entire lineup of New X-men, but it kept changing, and now I'm not entirely sure who's on the team. SO, I decided to include it with my upcoming Wolvering lineup, since I think technically she is his twin sister (I'm not sure what you would refer to your clone as, hasn't come up yet). I modelled the hair since I didn't have any from X-23, and I didn't think Ms.Marvels worked.