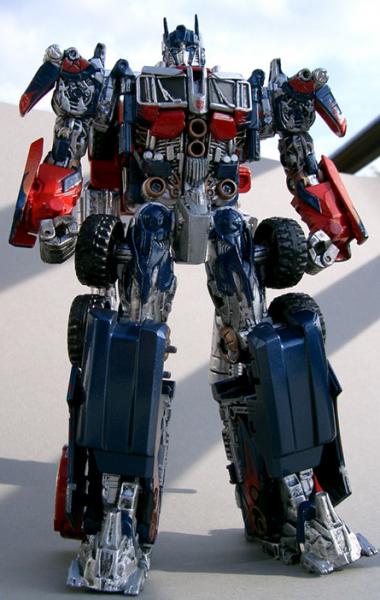 I wanted an ultra accurate version of the 2007 movie version of Optimus Prime. I added as many details as I could fit onto the mold, and I spent hours making sure every little detail was correct.
I hand made an energon sword out of a clear CD case and painted it with transparent orange.

I painted nearly everything with high-quality automotive paints applied with an airbrush except for the small robot mode details of course which I applied by hand with acrylics and enamels.

I used Alclad2 chrome paint for the chrome sections and they came out really well.