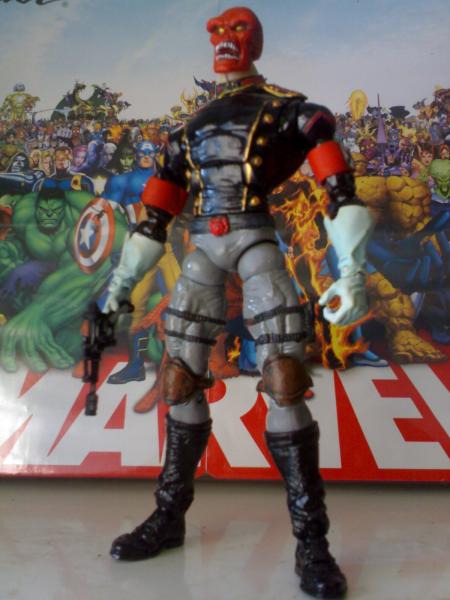 Custom Red Skull v2
I customized one looong time ago, sold it, then I saw this recipe over and over and decided to use it.
Head: FO Red Skull with acrilic red coat
Body: HoM Wolverine.
Boots: FO Red Skull with oil based black coat.
Gloves:Series 11 Taskmaster.
Epoxy.
Not too much to say, it was quite simple. Thanks for watching.

Custom Red Skull v2
Hice un custom de este hace muchiiiisimo tiempo, lo vendí,despues vi esta receta una y otra vez y decidi usarla.
Cabeza: FO Red Skull con una base acrilica en rojo
Cuerpo: HoM Wolverine.
Botas: FO Red Skull con una base de esmalte color negro.
Guantes: Series 11 Taskmaster.
Plastilina Epoxica.
No hay mucho que decir, estuvo bastante simple. Gracias por visitar.