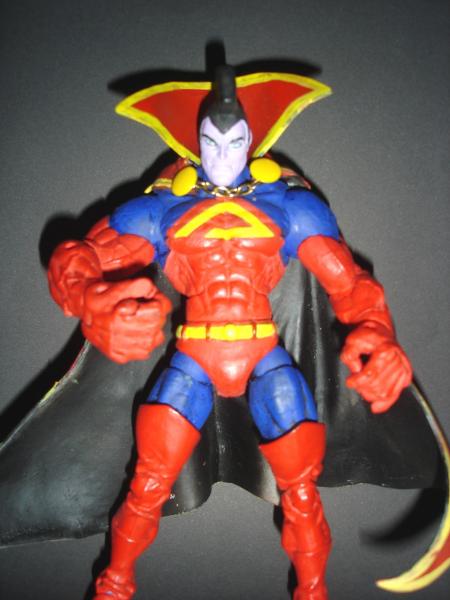 Hi guys, here is my Gladiator custom. I used a lot of parts for this custom, here is my recipe:
Upper Torso: Savage Dragon
Head: Savage Dragon, Sculpted Hair and Ears
Lower Torso: Mr Sinister, sculpted belt
Legs: Mr. Sinister. lines covered
Cape: Moon knight, Mr. Sinister and few chains
Hope you guys like it. Thanks for looking.