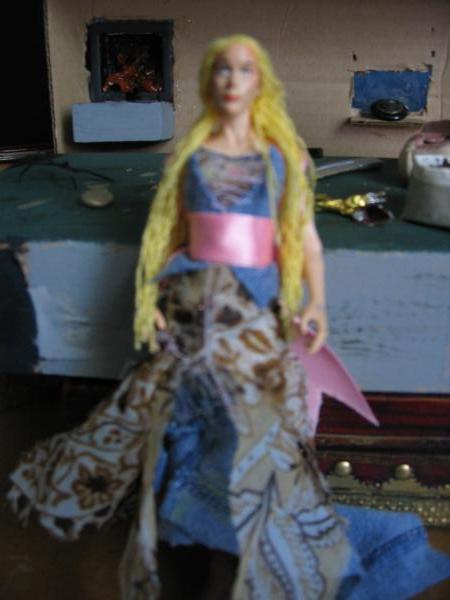 This is Johanna, Sweeney's daughter.
I used another L.O.T.R. figure, it is Arwen.
Again I ripped off all the rubber parts to her and took yellow string and atatched it to her head. Then I used a bunch of ripped used fabric to create her dress,corset, and her boots.please don't be too harsh on the comments as I have said before I'm only 14.