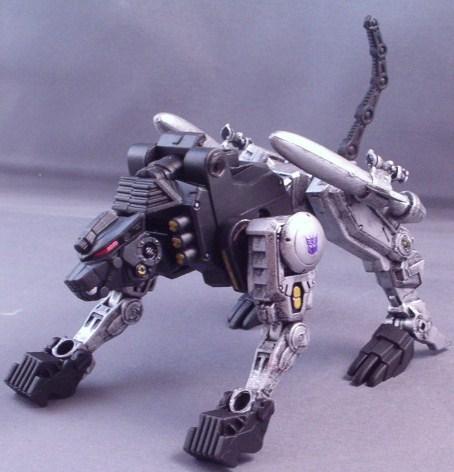 So I got tired of looking at the crappy Ravage figure Hasbro put out and decided to revamp him into the original version.

I started with a coat of Krylon black, then drybrushed him silver. I added tiny details with silver and clear paints.

He got his hip rockets back via GI Joe missile, Sculpt, & Gi joe guns
For a final touch a remodded his tail to look sleeker instead of a huge ball & chain.