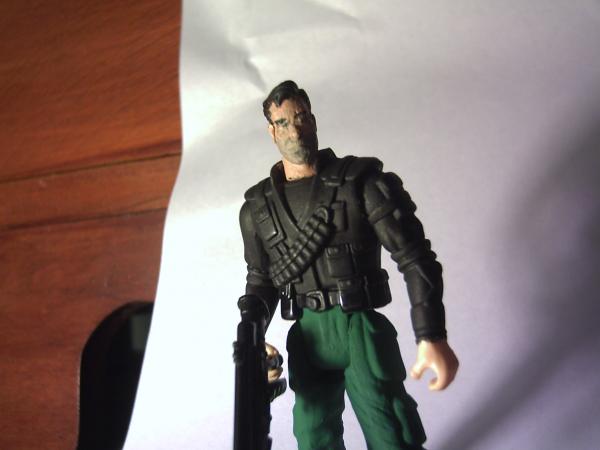 The main character from GTA III in figure-form.

I started off with a Jurrasic Park figure that looked a lot like Claude, but it was wearing sunglasses. Claude does not wear sunglasses. I used an Exacto knife to gouge out the sunglasses. Problem solved. From there it was just a matter of re-painting.

It was easy enough to paint the body and the head. The eyes on the other hand were a different story. I attempted several times to paint on good looking eyes. Each time I failed. I eventually gave up and decided not to even paint on eyes. You know what? It worked! You can't even tell that the figure is eyeless without looking really close.