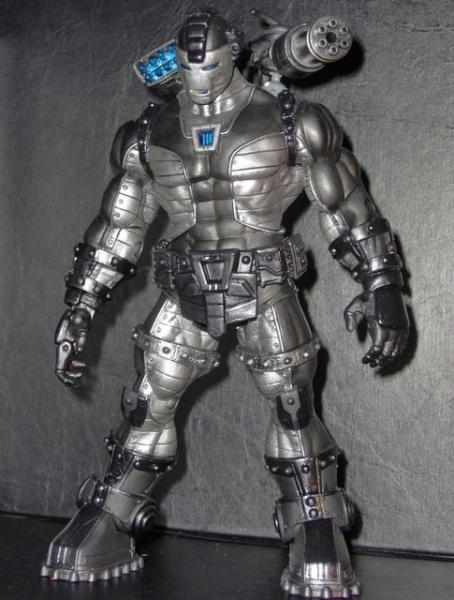 Hello people. A while since I put any customs on here.

Thanks to Bigraj for the base and a shout to Kirk for making one of these for me to blatantly rip off.

War machine.

He is a DC mongul base with Warmachine head, Omega red hands, new ball jointed mounts for the shoulder gear and magnetic interchangeable wrist weapons.