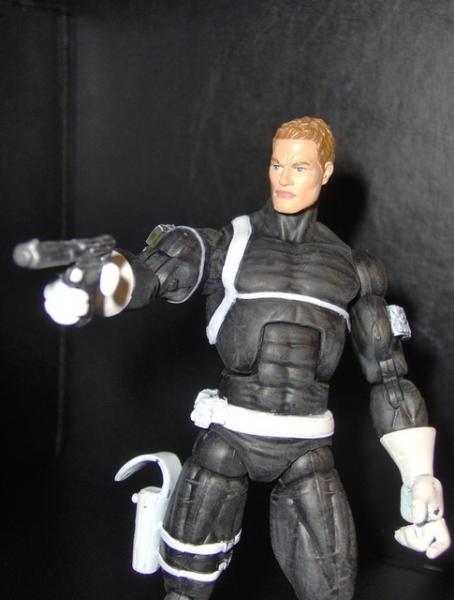 And now some of my S.H.I.E.L.D agents. More to come in the next few days.

I have six of these guys and a Maria Hill to finish/put up in the next few days. Started them about 4 or 5 days before the 2 pack pics showed up but what the hell, you can never have too many army builders.

Used punisher bodies and heavily dremeled jigsaw bodies with various heads, sculpt and fodder.

And when these are done I don't ever want to have to paint white onto black ever again.