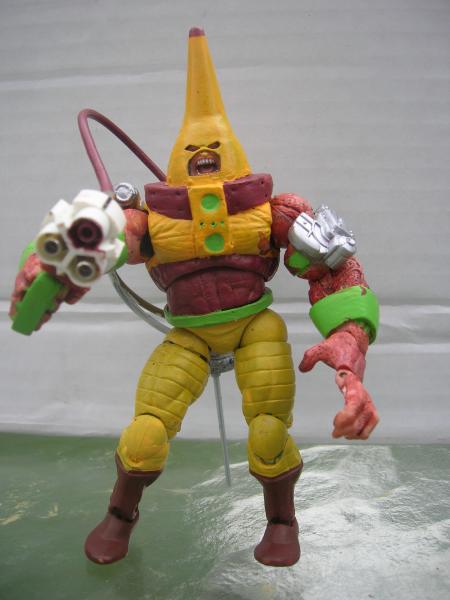 To those who are phobic of condiments, keep clear!! For I am the Condiment King. I will make you cower in fear when I spread, squirt, lather and baste you with my sauces of sin.
I have equipped myself with the boots of barbeque, the gaucamole gauntlets of strength. My helmet is primed for mustard gas. No not Hitlers gas. Mine is a special of "poupon".
Fear my wrath of my tri-gun. It is equpiied with a special mixture of ketchup, staduim mustard and mayonaisse. Each one is mixed with a super foaming agent that is so hard to clean and not so easy to wipe off.
Beware those who fear aisle 4; I will have you running for the door.
And you my hated enemy I will come for you .......
I will reveal your name after this contest if over.