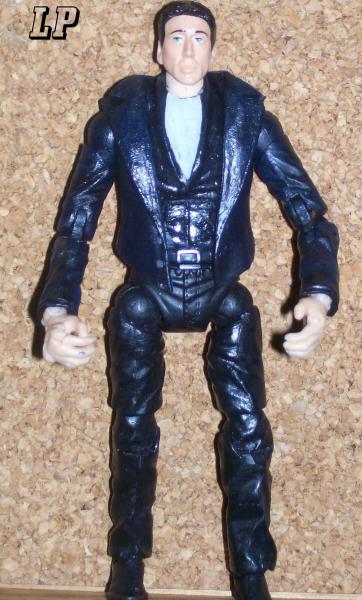 Pretty easy cutom. I wanted a Blaze movie figure that wasn't wearing Ghost Rider's outfit.

Recipe:
Body-Ghost Rider movie Blackheart
Head- Movie Johnny Blaze Figure

I took off Blackheart's coat and cut it down to look more like a leather jacket. I painted all the clothes flat black, then drybrushed the Jacket and pants with light blue.