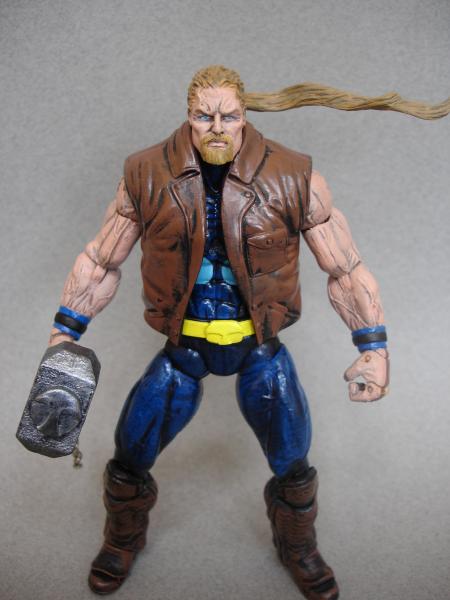 Well,,,, it started off when I was playing with my Giant Man Series Thor and his left leg broke off!!!!:-( Thats the only thing that bugs me with toy biz, If your not careful, they can lose a limb. Well,,,, he still has good arms. This figure took me a total of 7 hours. I thought it was gonna be cake. Sculpting the goat-t was the most challenging.

I hope I did Thunderstrike justice with this figure! I hope I'm getting better for you guys!

Also,,,,, I like a more realistic look vs cartoon! So there is many washes of paint!