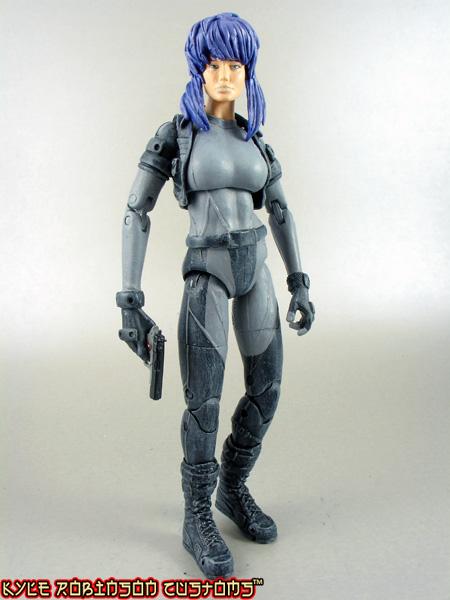 Kyle's Ghost In The Shell Motoko Kusanagi, D.O.B. 05/25/08

Finnaly Found the time to finnish my Major Motoko. I created he based on her combat suit statue. He was created fromt he fallowing.

Recipe:
Base Body - SOTA wet suit Laura Croft
Jacket - XMC Rogue
random guns
all hair, belt jacket sleeves and gloves were sculpted from aves apoxie and FIX IT Sculpt.