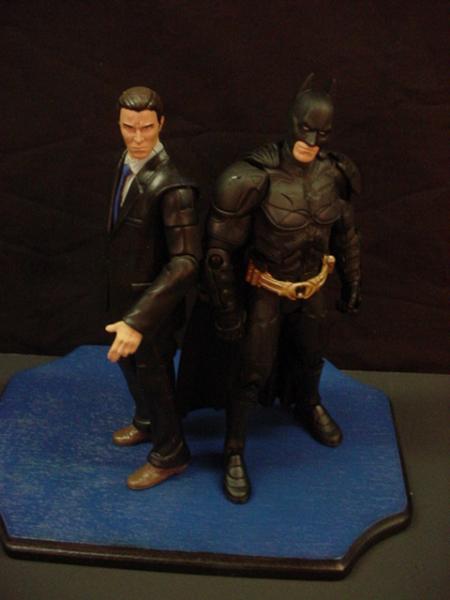 Custom Dark Knight Bruce Wayne Chase figure

Recipe: 1 Dark Knight Joker Thug figure, Bruce Wayne Head

Simple and easy custom. All I had to do swap the Bruce Wayne head with the Joker thug. Resculpt the tie. Quick and easy and one of the best looking Bruce Wayne ever scene, ps last pic ......... is a teaser for my next custom hehehe ............