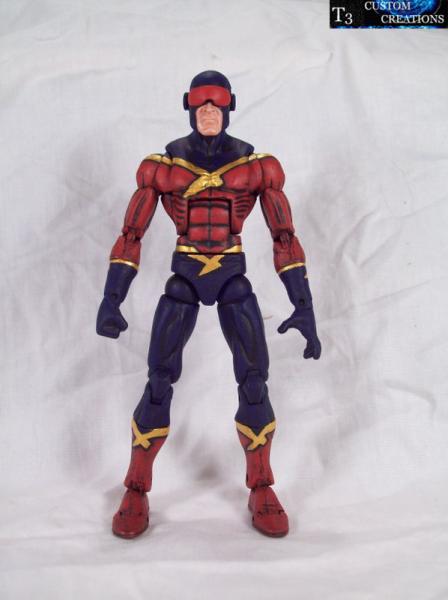 SPEED DEMON (v2)
HML2 Yellowjacket- everything but the head
ML9 Bullseye- head
Apoxie sculpt- visor

I basecoated the whole figure in flat black (testor's model masters), then gave him a heavy drybrush of insignia red and insignia blue (both testor's model masters). I wanted a shiny gold for the emblems, so I used Citadel Burnished Gold. The skin is a basecoat of Skintone Warm Tint with a drybrush of Centaur Flesh (both testor's model masters)
I also used a ton of superglue to tighten up his ankles so he can hold running poses without them buckling under the weight of the figure.