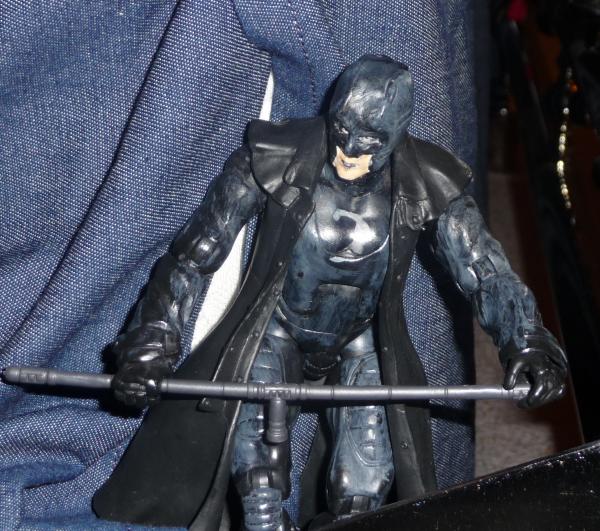 used a TNA sting, just sculpted on a mask and painted the lower face. tried to "dry-bush" didn't really know what the heck I was doing though.

still, thought it turned out pretty cool.

this guy is basically a cross between batman and wolverine. he's great.

I'll post a pic of the DC direct version later.