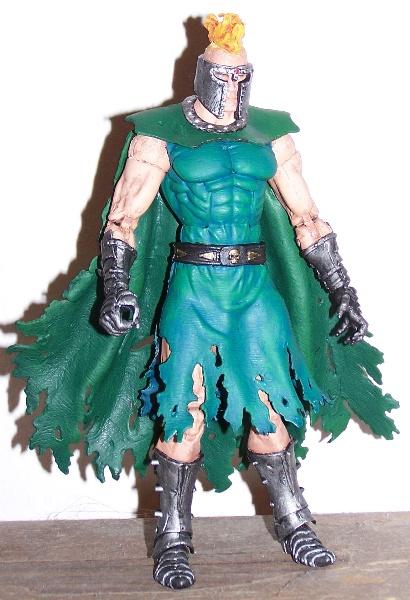 Leopold Stoch, shunned and cast out of society , has now dedicated his life to evil and destruction. On that fateful stormy night, after assembling his costume, he proclaimed himself Professor Chaos, and swore to bring about the downfall of mankind.
I tried to get the look of his imaginary ninja self.
Recipe: It's just a repainted Wraal with a head swap from a TNA wrestler, and the hair is the energy effect thing from Hasboro's Marvel Girl.