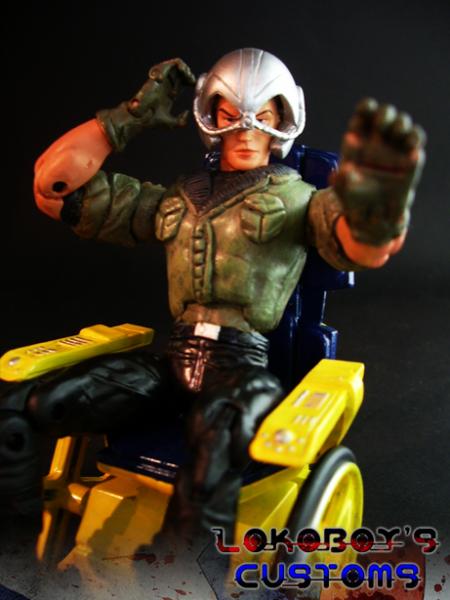 Dunno what to call this version of Prof X, so I made sometin up.

Anyway I saw a pic on the web of Prof X. with a similar costume and thought I try and make something similar.

The upper body is from a ML Punisher Srs6 + sculpted his shirt.
Lower body is from Longshot.

I colorized his wheelchair as well with some funky yellow and blue, Now he fits in well with my X-men set.