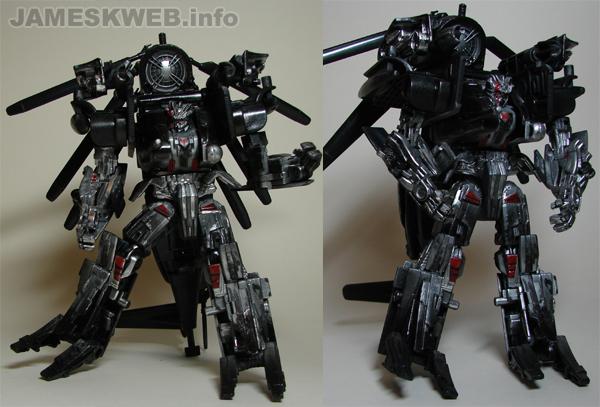 Night Ops Blackout was painted with a base of black Krylon fusion for plastic then I sprayed a very light chrome coat on the robot and parts of the heli.

I added weapon scars, wear and age stains, etc.

Buffed off some paint here and there, hand painted details like the "God of War" scar on his face, red and silver touches on the robot body.

A custon made weapon rounds out Blackout's arsenal of coolness!

PS. sorry I haven't been able to respond to comments made on my figures, I misplaced my username and password.
Thnaks for the comments!