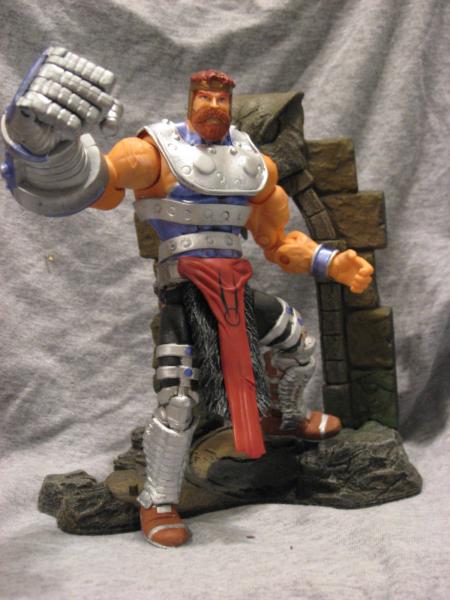 This one was pretty quick once I figured out how to do the armor. All of the armor is a foamie sheet with two thumb tacks and the little studs from Hercules boots. I then took a ball point pen and pressed it into the foam sheets once I glued it to Hercules. It made some great rivets. Sculpted the beard. Applied the paint and there you go.
Thanks for looking and any feedback.

ML Hercules from head to toe, a BAF Apocalypse left hand, shin guard from a air strike wolverine and loin cloth comes from the LCBH Conan cape.